The History of Lamazuna by Laëtitia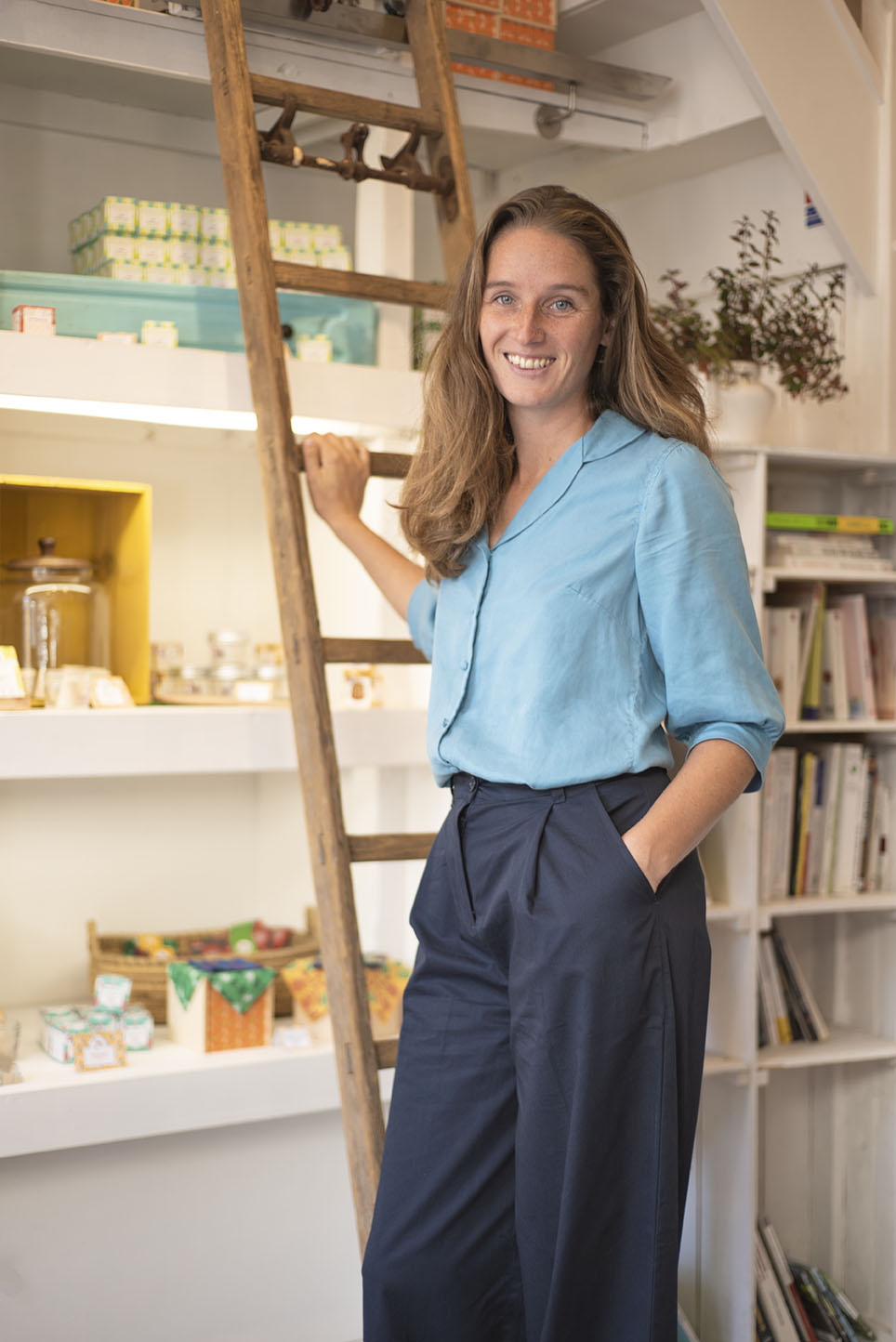 My name is Laëtitia Van de Walle, and the beginning of the Lamazuna story is a bit like the story of my life! I wanted to be a better consumer by finding ways to consume better, but I also wanted to share my vision with other people.
It all began in 2010, when I decided it was time to stop using five disposable cotton pads and a toner to cleanse my face every day. Instead, I would use some simple, ultra-soft microfibre cleansing wipes that could be reused hundreds of times. It was a great idea – and an ambitious one. So the first thing I wanted to do was share it with my friends and see what they thought. And you know what? They loved it!
Lamazuna: a French brand with a Georgian name!
Once I'd found the concept, I had to find the name. I knew what I wanted: lots of "a" sounds and, if possible, a Swahili name, a bit like "hakuna matata". But in the end it was Nika, my housemate from Georgia, who came up with the name "Lamazuna", which means "pretty young woman" in Georgian!
Gradually, Lamazuna grew...
Our very first website was launched in December 2010. At the time, our cleansing wipes were sold with a washing bag; the box came later. Thanks to word of mouth and the enthusiasm of beauty bloggers for our out-of-the-ordinary cleansing wipes, Lamazuna gradually took shape and grew.
Today,
Lamazuna currently has 47 full-time employees, who work together as a team and believe in the values and ethics of the brand. We recently moved from Paris to the Drôme region, and since then our super team has continued to grow, with new recruits from the region coming to join us.
A range of "eco-affordable" products »
I wanted this word to be one of the brand's watchwords. I wanted Lamazuna to offer innovative products that are safe for our health and the environment, but that also save money!
After launching our first product – the cleansing wipes – two more innovative, eco-friendly products came along: the Lamazuna menstrual cup, which I called the "Cup Féminine", and the Oriculi – a clever little instrument that replaces cotton buds (Q-tips) for life! Both these products make life easier while also considerably reducing bathroom waste!
After that, we just kept on growing! We now have a whole range of solid cosmetics, with over 20 products! There are shampoos, toothpastes and a deodorant, to name a few. They're all made with 100% naturally derived and organic ingredients, and are 100% vegan.
In 2018, I launched a brand dedicated to ethical, eco-friendly, zero-waste ready-to-wear clothing. It is now part of the Lamazuna brand and called Lamazuna Mode. You'll find it on our website, in the Ethical Fashion category.
Ethical and ecological values since the very beginning
As an environmentally aware company, we want to fight for our planet! We're committed, proactive, and we treat people with respect. We want to inspire and educate others through innovative, eco-friendly solutions designed to help change the world as we know it!
We're committed to providing high-quality, zero-waste, vegan products made in France. Our brand is for everyone: from eco-warriors to those who are simply intrigued by our products. And we like to think that we're not just ethical; we're also very cheerful and approachable!
All Lamazuna products are made in France . We use natural and organically farmed ingredients. The Slow Cosmétique label attests to the ethical nature of our products, whether this relates to the natural formulations or the environmental choices that we make. We are very proud to offer you vegan products!
Our products are absolutely free of animal-derived ingredients. They also carry the Cruelty Free label, so you know for sure that they've not been tested on animals.

Laëtitia Van de Walle, happy entrepreneur! :)