The creation of a Lamazuna product
How do we create a new product?
With our Lamazu'lab, we're dedicated to offering you products that are eco-friendly, zero waste, safe and effective. That's what eco-design is all about! For every product we create, our goal is to achieve the perfect balance, which is why the process can take anything from six months to three years! Our products can be grouped into two categories: solid cosmetics and sustainable accessories. It goes without saying that the production methods differ greatly for each category. From start to finish, all our products are created by the Lamazuna teams, working with our partners and suppliers.
We've broken the process down for you. Read on to find out more!
01 Choice of product
When we decide to create a new product, it's because we're convinced that there's a very good reason to do so! And this reason is usually one of the following…
We've realised that a product is missing from our range, or that one of our existing products could be improved (for example, so it can be certified organic, or to replace one of the ingredients in the formula with a more local one).
Our ambassadors on the ground have given us feedback from our retailers about a product they feel is missing.
You, our customers, have told us about a product you'd like us to sell.
We've set ourselves the challenge to make a product exclusively in France – or even to move production to France!
02 Pre-design study
Pre-design study for a cosmetic product
Once we have an idea for a new product, we carry out a feasibility study. This is an initial, rough analysis that includes market research, competition monitoring and, above all, drawing up specifications to list all our eco-design goals. We look at factors such as complying with labels, geographical constraints relating to the sourcing of ingredients (priority always goes to France and Europe), the target retail price, the durability of the product, and the main product benefits.
Pre-design study for a sustainable accessory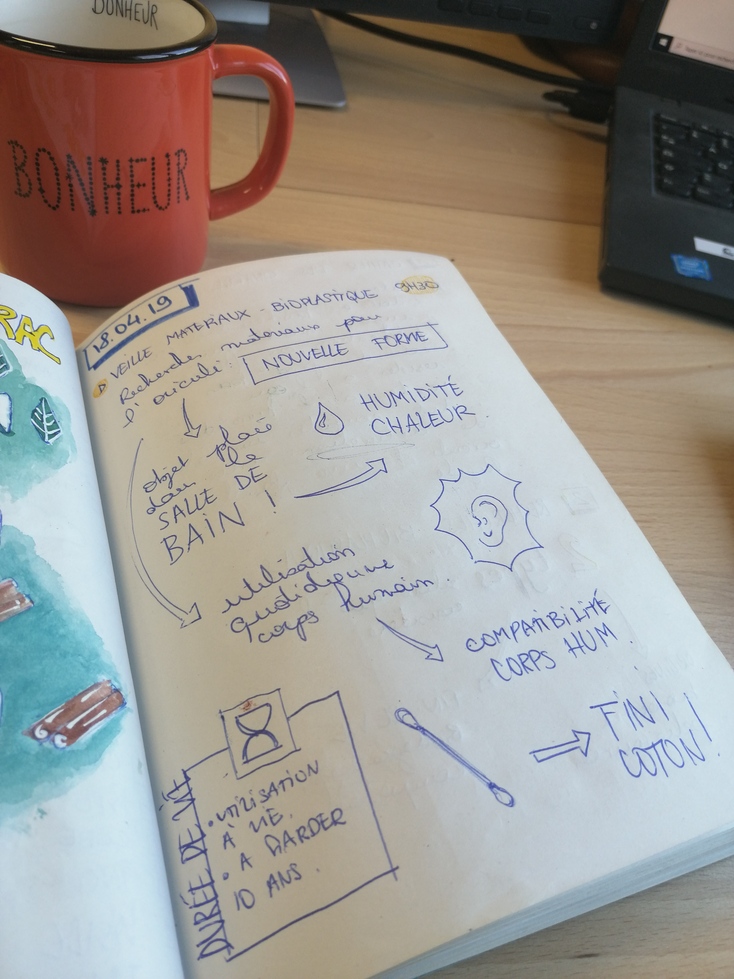 The steps are very similar for a sustainable accessory. There's a feasibility study, market research and competition monitoring, and we also have to think about how and where we can source the materials while still complying with our specifications. Examples of some of the materials we've been able to use include high-quality French woods, bio-based materials, GOTS-certified and upcycled fabrics, and containers made in France.
03 Design phase
Design phase for a cosmetic product
This fundamental phase is also the most complex, and can be broken down into several steps.
Working with our laboratory, we look for ingredients that will enable us to find the right balance between local sourcing, properties (which will contribute to the product's benefits) and cost. It's a subject that our teams focus on constantly. To find out more about our ingredients, click here!
We try out our different formulas, which involves a lot of back-and-forth with the laboratory. Sometimes we go back and forth more than 30 times before we finally come to a successful conclusion!
Then it's time for laboratory tests, such as compatibility tests or stability tests, to see how the product "ages". It's important to ensure that our products will last over time. For example, they mustn't change colour, mustn't melt when temperatures are higher than 25°C, and any essential oils used in them mustn't go rancid!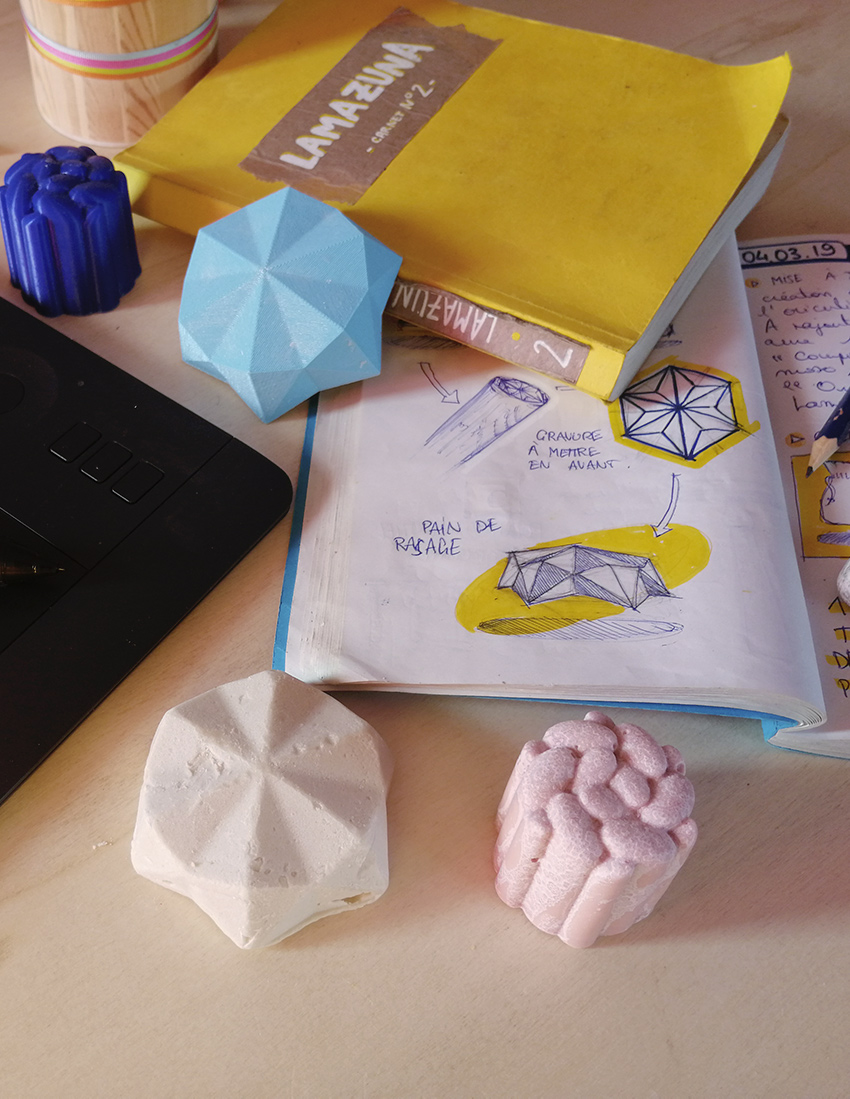 We also carry out specific consumer safety tests, such as safety tests for products that will be used near the eyes, or tests to ensure a product is suitable for sensitive skin. And last but not least, we test the effectiveness of each product. After all, if it doesn't work, there's not much point in selling it!
Once we're completely happy with it, we can finally validate our formula!
Design phase for a sustainable accessory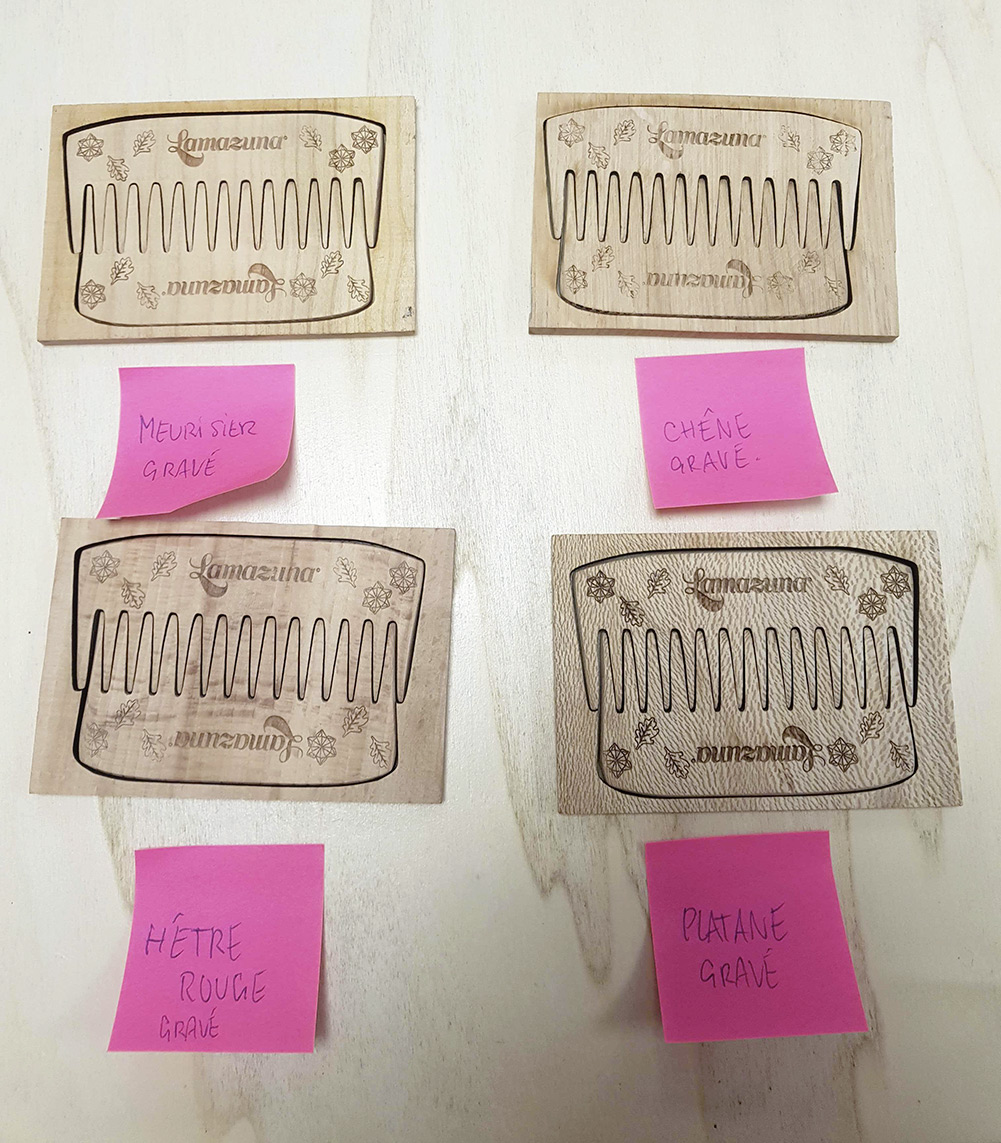 As with solid cosmetics, the design phase for a sustainable accessory is both fundamental and complex, and involves looking at several criteria.
We have to choose a family of materials and production techniques (working with the manufacturer), taking into account our specifications and eco-design constraints. We give priority to high-quality, French materials that are reasonably priced.
We develop 3D models and prototypes, so we can visualise and test the product.
From the moment we start designing and developing a product, we factor in its end of life, and this leads us to take key decisions. The material we choose must be recyclable and must last for as long as possible. If it can be guaranteed to last for life, that's even better! And the processes involved in its production must have a limited environmental impact. For example, we won't use petrochemical or non-vegan materials or artificial colourants, and we avoid chemical solvents as much as possible.
04 The development of equipment
Developing a mould for our solid cosmetics involves working in collaboration with the laboratory and our designer to define the shape and create the 3D model. Our moulds are designed and made in France – and this is a very important point in the life cycle of our cosmetic products. It's something that matters a lot to us. Using moulds made in China is simply out of the question! But this does impact costs, of course.
Next, we move on to creating the equipment and the moulds. The product is poured into moulds, which is why we talk about the volume of our solid cosmetics, rather than the weight. With this process, there's no need to add water or preservatives. When water is used, bacteria can develop, so preservatives become necessary. It means we can create highly concentrated products that are easily transportable and last a long time.
For our sustainable accessories, we work with the manufacturer to develop equipment that will be used specifically to make one of our products. This step can sometimes take several years! Our goal is also to minimise production waste. We take into account the life cycle of the accessory in its entirety, and if there is any waste, we look for ways to give it a second life.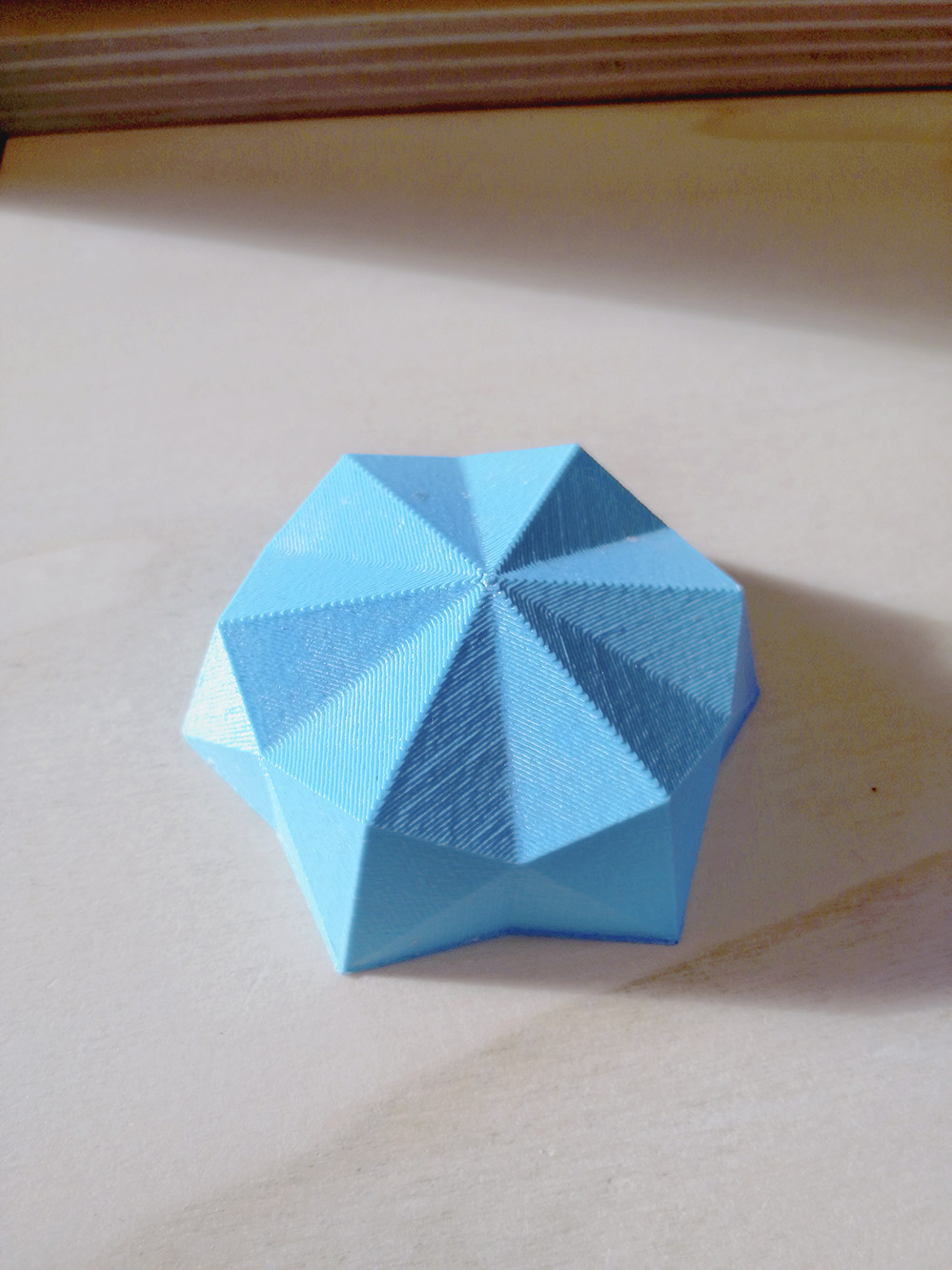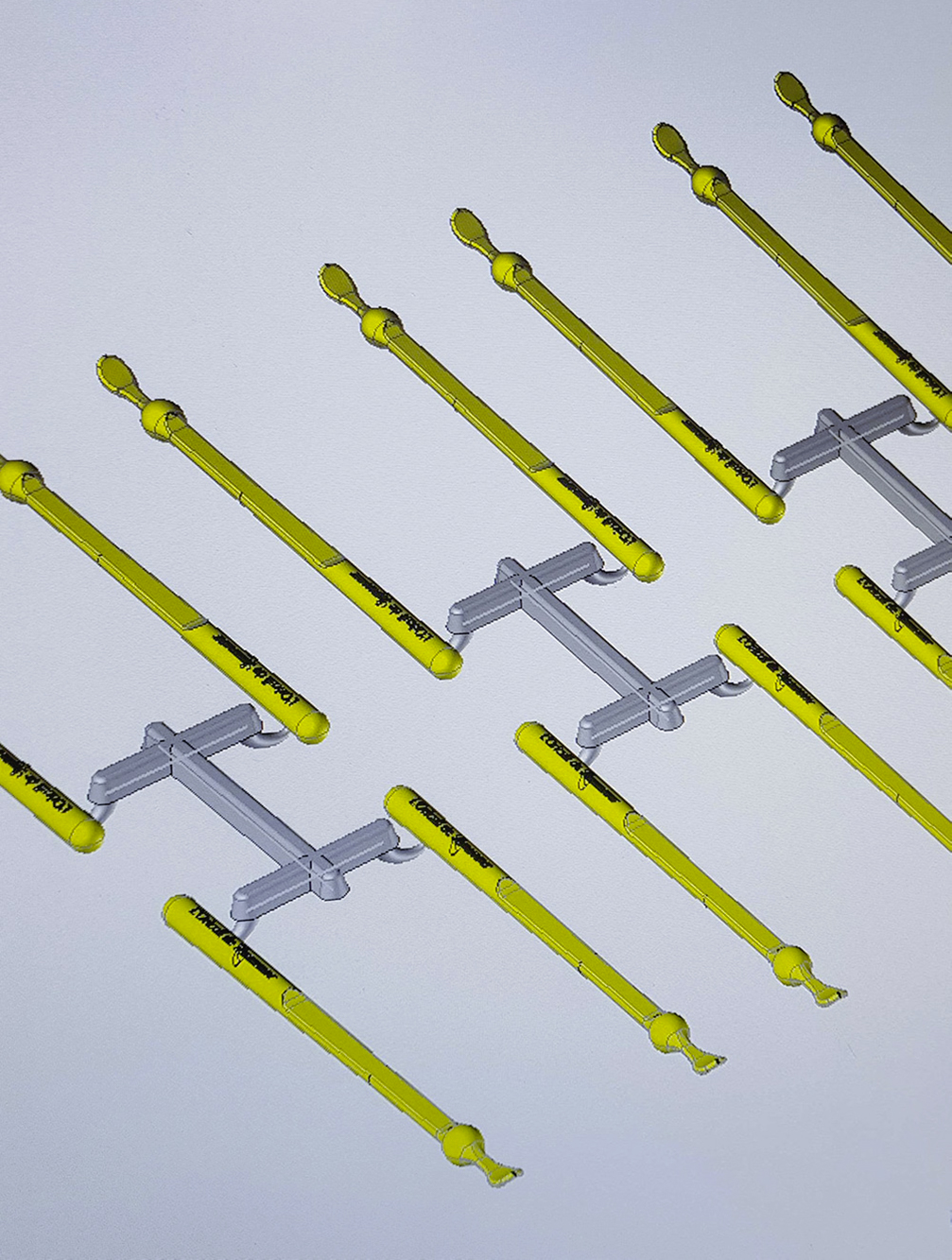 05 Creating the box and sales support materials
The next step is to decide how to present the product, while doing it as ecologically as possible! Our boxes are made from cardboard (which is recyclable, of course) or from French wood, and we make them as small as possible. We also work on ways to sell our products unwrapped – when this is legally possible for our retailers. And we call on the talents of Maëva, an artist who's been working with us since the beginning, to create the illustrations that give the final Lamazuna touch to our packaging!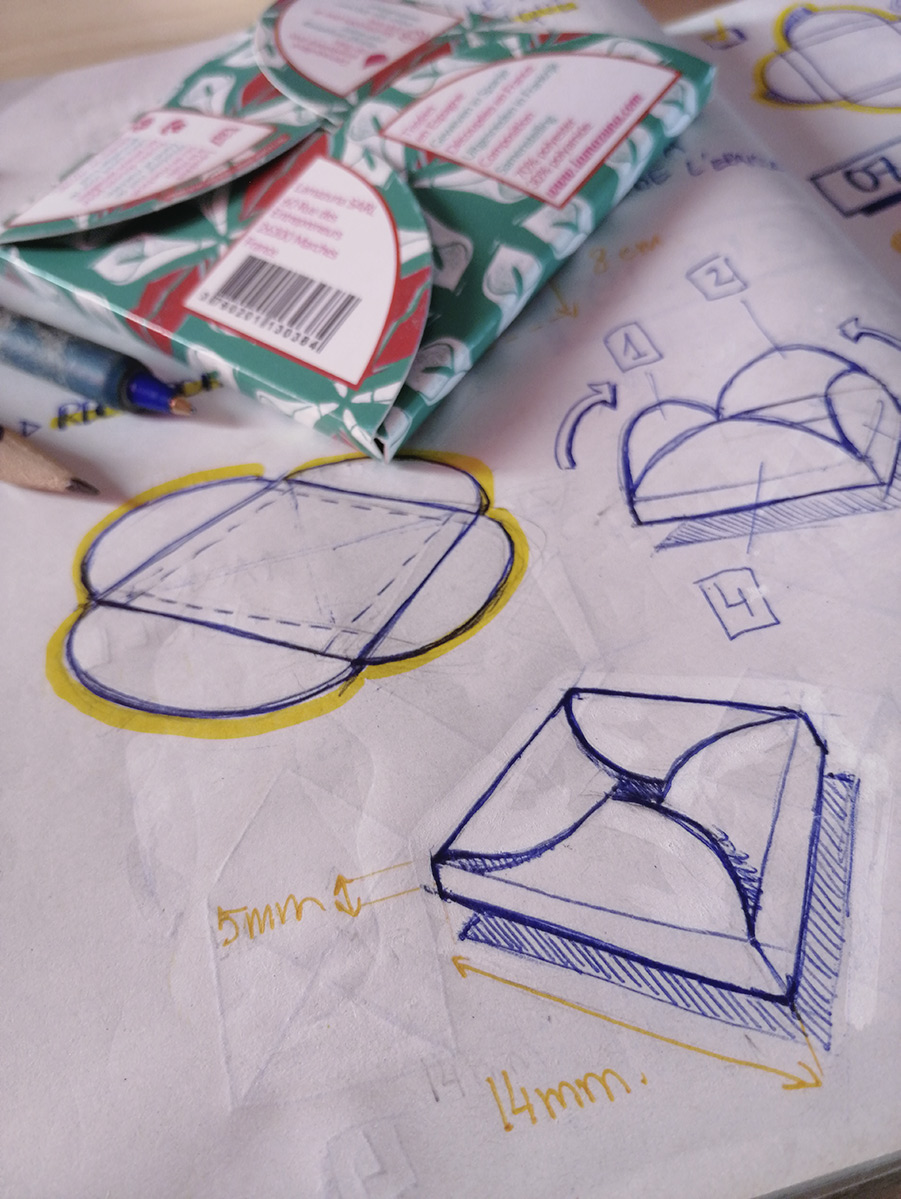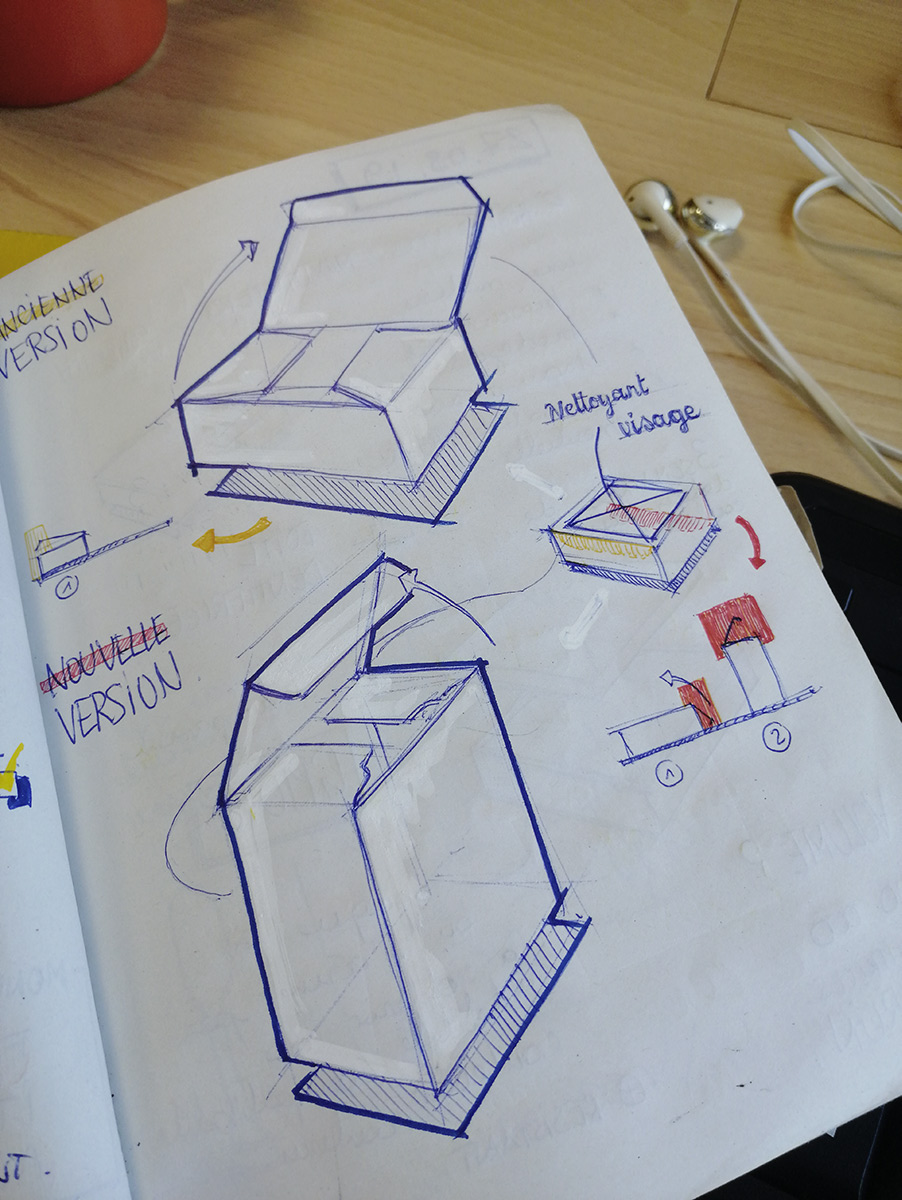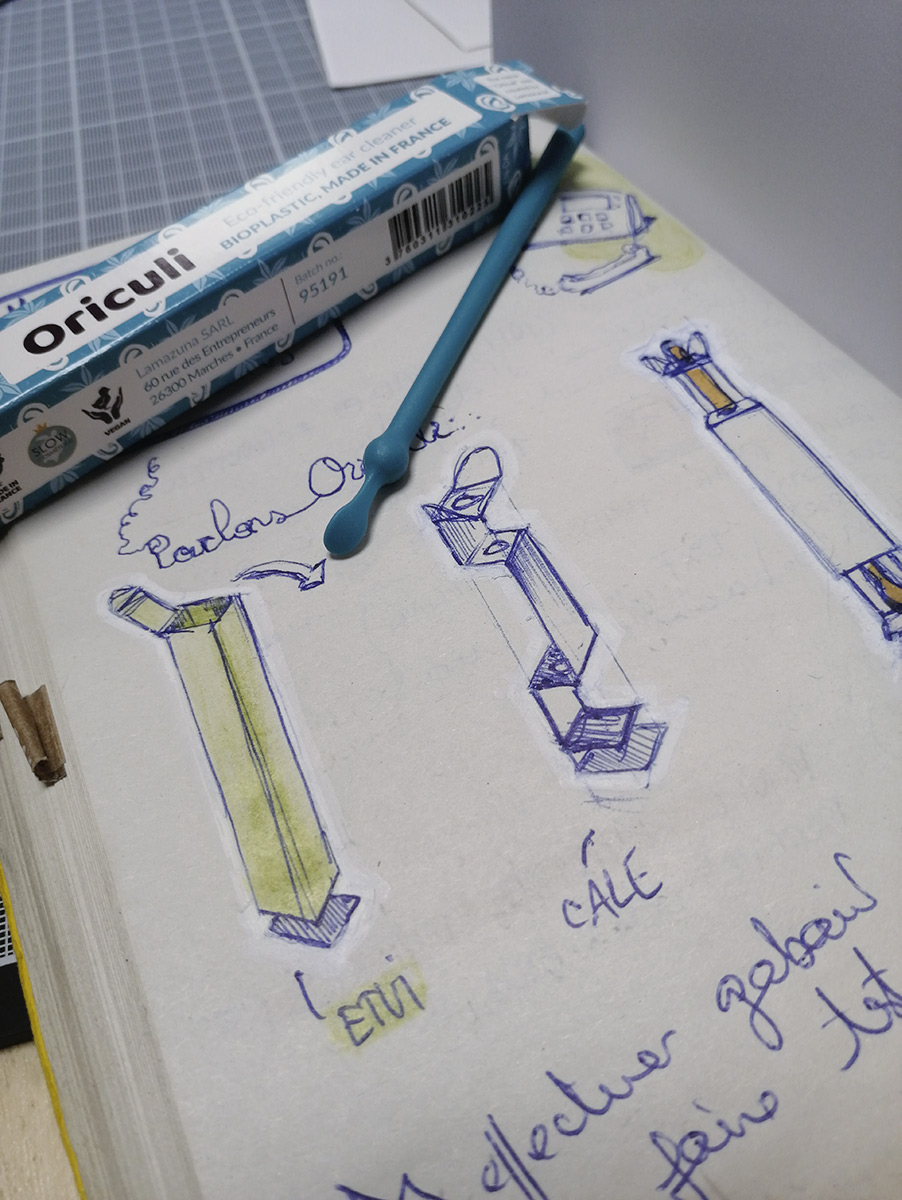 06 Production phase
Before we go into full-scale production, we launch a pilot phase and produce about fifty units to ensure everything goes to plan! Once everything has been validated, we can begin production on a much larger scale. For solid cosmetics, the phases are: mixing, pouring into moulds, removing from the moulds, drying, and putting into boxes. For sustainable accessories, the production phases vary according to the type of accessory and the material it's made from, but can include turning and milling, making fabrics, oiling, and pouring into moulds.
For each solid cosmetic, there's a specific process, which includes monitoring the heating temperature and the order in which the raw materials are added. Usually, when we make a solid cosmetic such as a shampoo or deodorant, the raw materials are heated to their melting point, then mixed together evenly. The most sensitive raw materials are added at the end. We then pour the mixture into moulds and leave the products to cool and dry, so they won't break when they're removed from their moulds later. Once they're out of the moulds, they can be packaged. All these steps are carried out by hand in France, in our soap factory in the Nice region.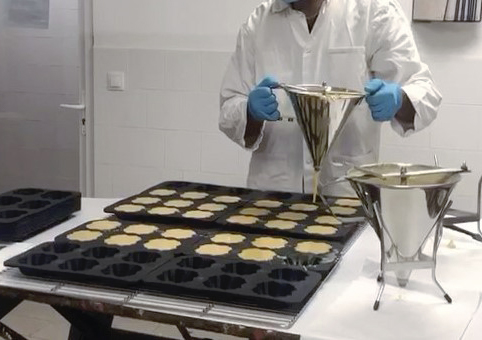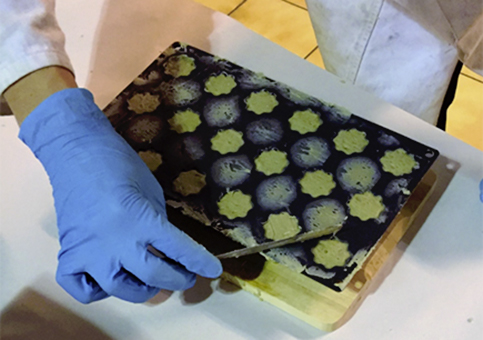 07 Commercial launch
Now everything is ready for the launch! We can start advertising the new product, listing it on retail websites, and showing it to our distributors and retailers.
Even at this stage, we continue to focus on the life cycle of our products, ensuring that the processes used to transport and dispatch them are optimal. We pack them in boxes that are as small as possible, use recycled kraft paper or waste paper to fill in any spaces, seal the boxes with kraft adhesive tape, avoid using any kind of glue, and offset all (and even more than) the miles!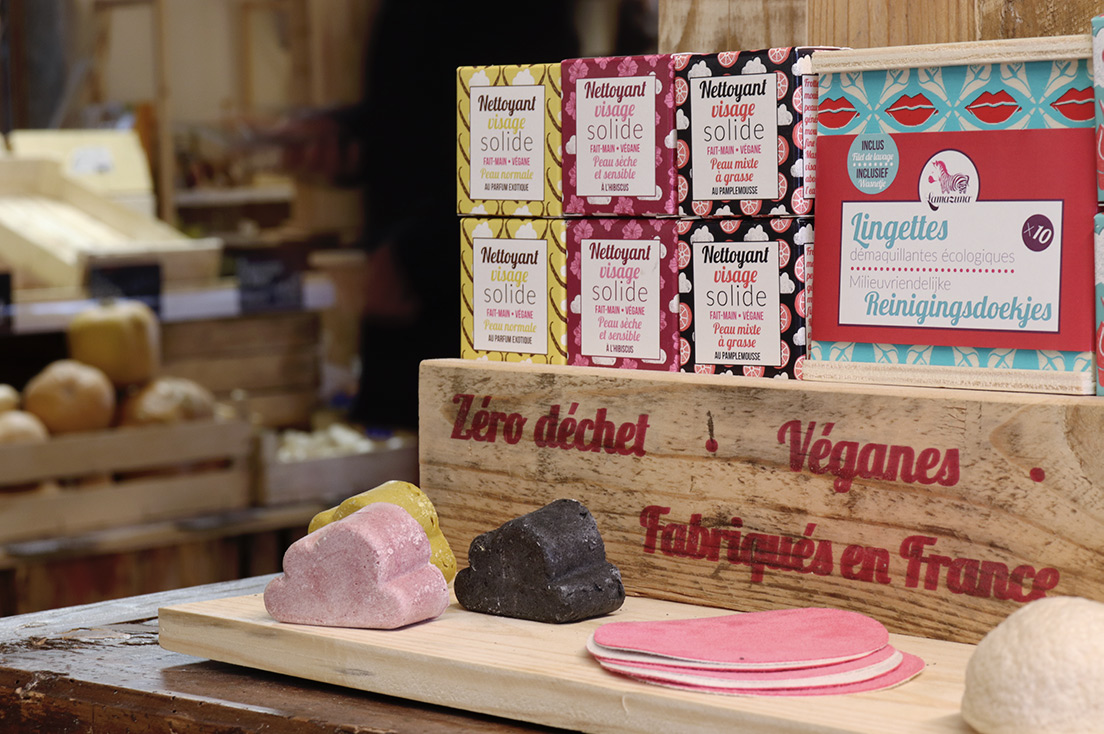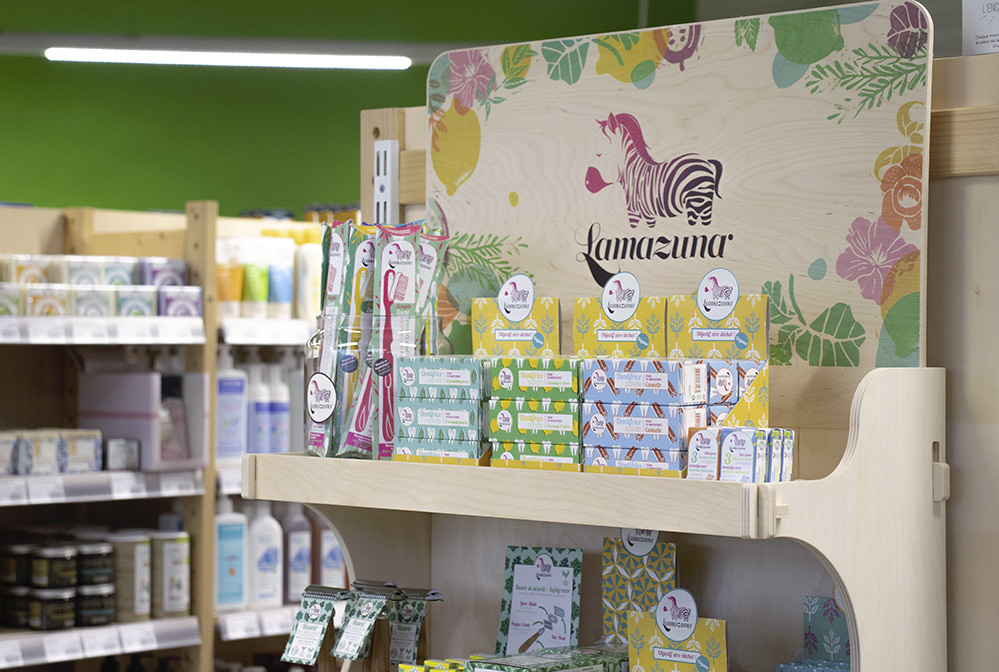 08 Monitoring and optimisation
Even after a product has been launched, our work doesn't stop! We carry out tests on the lifespan of products, and are one of the few brands (if not the only one!) that can tell you precisely how long our solid cosmetics last, rather than giving rough approximations.
We continue to monitor the ingredients, materials, formulations and labels, and take into account all the feedback we receive, whether it's from our customers (that's you!) or our retailers. And we manage the end of life and recycling of our products. This enables us to make adjustments if and when necessary and continually make improvements.